If you want to associate your brand with a leading cultural institution and benefit from a highlighted visibility alongside access to special events for your employees and key partners, we would be delighted to imagine a bespoke partnership with your organisation.
The French Institute in the UK is welcoming +100,000 visitors a year with +50,000 monthly website visitors and +57,000 weekly newsletter subscribers. Young audiences are a key component of our community with +7,000 students enrolled at our Language Centre, and +10,000 pupils from 4 to 17 years old attending school activities each year.
The French Institute is the best platform if you want to activate your CSR values and engage your key audiences around initiatives promoting education, arts & culture, diversity, solidarity, women empowerment and climate protection.
Thank you to our Corporate Partners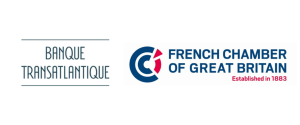 Contact