Together, they play an active role in ensuring the Institut's success in achieving its mission of promoting the French language and culture in the UK and encouraging cross-cultural exchanges between our two countries through the development of music, performing and visual arts, dance and cinema, education and literature.
Members of the Patrons' Circle enjoy access to exclusive events at the Institut français and in leading cultural venues in London.
Being part of the Circle will also give you the opportunity to engage with other members, all belonging to various professional fields.
Each year, the Patrons' Circle chooses to support several key projects via the annual Gift Aid gathered thanks to their contributions.
"It is a privilege to help promote French language and culture as well as inter-cultural dialogue between France and the UK by supporting the French Institute. I am proud of the French Institute's excellent and diverse artistic and cultural programmes in all areas including music, literature, visual arts and dance. Members of the Patrons' Circle also enjoy privileged access to the Institute's events and exclusive experiences with partner cultural organisations in London and the UK." – Vanessa Aubry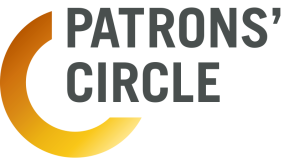 Contact