Gazette Brasserie is the perfect venue for coffee meet-ups, quick lunches, pre-cinema drinks and nibbles or a cosy dinner at the Institut français in London. Committed to fantastic seasonal food, wine discoveries, and true hospitality, Gazette Brasserie will add to your visit to the French Institute a little taste of France.
What' on the menu? Look for the Gazette classics such as its now famous Beef tartare (made at the table) or some daily specials & rituals, with regular food events and surprises for each visit.
Expect a warm décor reflecting Gazette's French roots, some slate tables to draw on, a large scrabble table and old artefacts collected across France for a little je ne sais quoi…
Members of the Institut français get a 10% discount.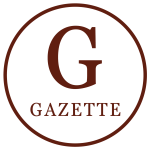 Bookings
T 020 3924 5577
southken@gazettebrasserie.co.uk
The easiest way to make a reservation is online, it will give you both availability and opening times and can be done is in seconds.
We look forward to your visit.
Opening Hours
Mon & Tue 
5pm – 10.30pm
Wed to Sun
10am – 10.30pm
Meet the Team
Created in 2007, Gazette Brasserie was born from the encounter of two food and hospitality passionates, Pascal Even, dit "Chef Pascal", and Walter Lecocq.
Pascal Even is native from the small fishing village of Paimpol, and started his career with local gastronomic restaurants before making the big move to Paris. There, he spent time with world renowned Restaurant Institution Lucas Carton's Carré de Feuillant before meeting the person who was going to have the greatest impact on his career: Parisian cooking star Michel Rostang.
Pascal travelled through France, the Caribbean, Greece and finally London where he decided to settle down, taking charge of the kitchens for the Meridien on Piccadilly as Executive Chef for the London landmark hotel.
Craving for a piece of France in London, far away from the glitters, and where he could go back to cooking and true hospitality, Chef Pascal created the first Gazette Brasserie in 2007 with Walter Lecocq.
Walter Lecocq was born in a large family of 9 children in the coal mining region of Northern France, cooking and serving was an ongoing process in the day-to-day life at home and he grew up with a sense of hospitality and hard work.
The decision to go into the restaurant business seemed natural at the time, and the family broke the safe to allow young Walter to study in one of the finest catering schools in Northern France. Walter trained from traditional restaurant to the very Highest of Michelin starred establishments, among the first was the Manoir aux Quat' Saisons with Chef Raymond Blanc in Oxford. He went on to spend most of his earlier career with well-known French chef Alain Ducasse in the 3* Michelin restaurant Louis XV in Monte- early ventures in New York, Paris, Mauritius and London.
Walter came back to London where he has been part of the restaurant scene for over 2 decades, working with Conrad Gallagher, Gordon Ramsay and becoming Irish chef Richard Corrigan's General Manager for three years establishing Lindsay House in London with a Michelin star.